We want to help you empower your students to ask their questions about climate change – and to have those questions answered directly by climate experts.
Curious Climate Schools is based on student-led inquiry

When you register for the program, we'll send you guidelines on how to facilitate an initial discussion on climate change with your students, and how to help them decide what questions they want our experts to answer.
We'll also provide instructions for uploading questions to the website. You will need to upload students' questions by Friday 24 September.
You can upload questions in a mixture of formats:
As text - in a Word document
As videos - We'd love students to ask a question individually, or in groups, on videos of up to 90 seconds. Please ensure you have permission for these to be published online.
As images - students could design a painting, photo or collage with text asking their question.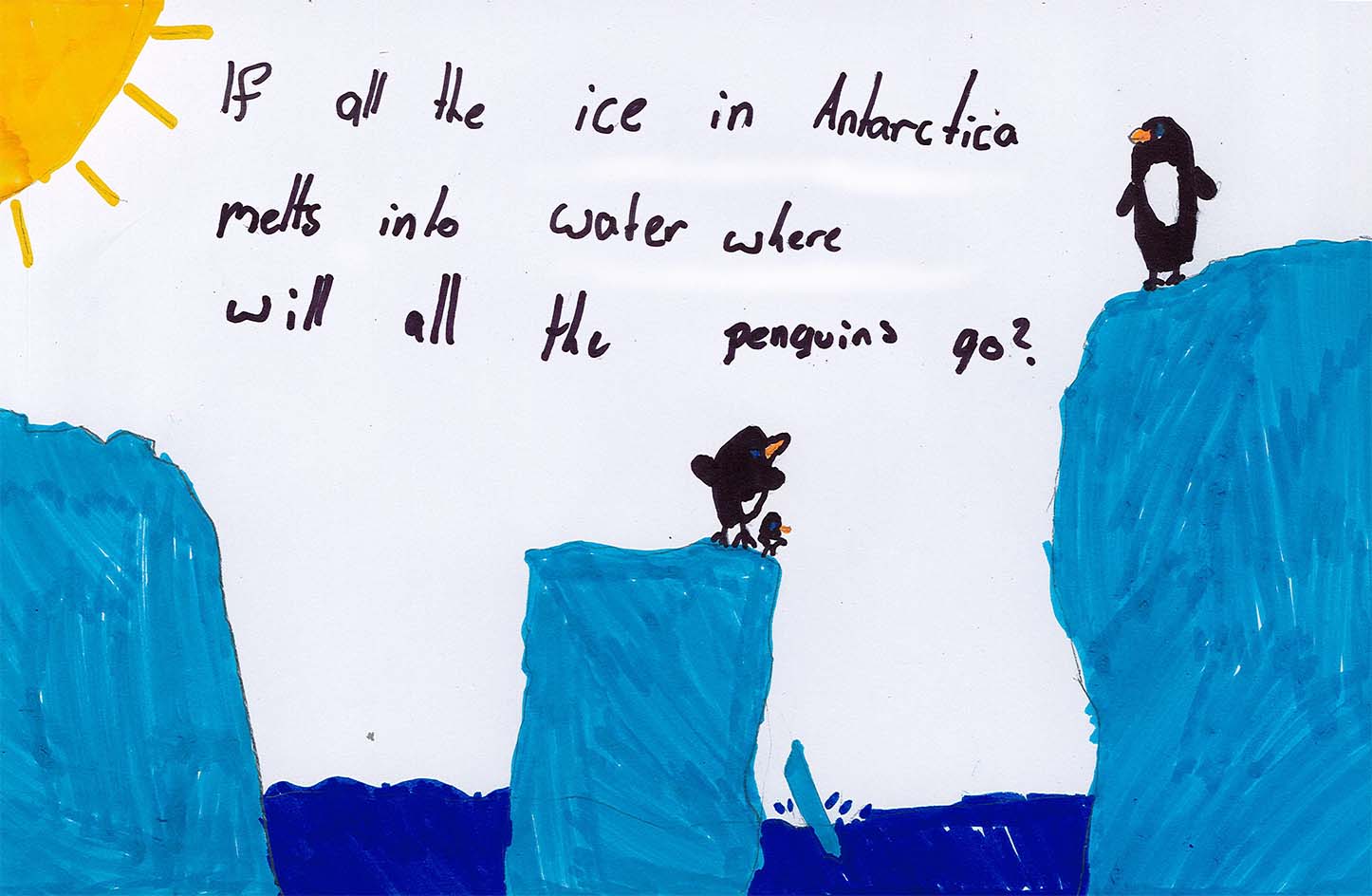 Example of a picture question from a Grade 5 student
Example of a video question from a Grade 5 student
Once we have students questions, we'll assign experts to answer them!
Our updated website will go live on 1 November. This is the first day of the 26th United Nations Climate Change Conference (COP26), and is a great opportunity to build current world events into your teaching.
The website will contain:
An interactive map of all the questions asked by students around Tasmania, with links to expert answers.
A thematic list of the top questions and answers in each region.
The answers will be given by named experts either in video format or in text and images on the website.
Where possible, we will organise an expert to speak directly to your class in person or online.
Explore Tasmania

Interactive Google Maps

Click the button to view our Google Earth Map to find out what questions students are asking!